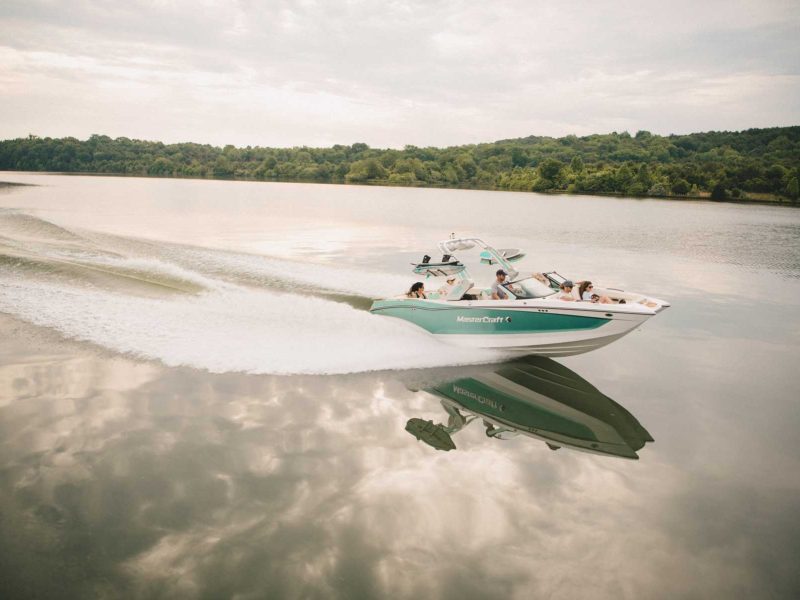 SUPERYACHT TENDERS FROM MASTERCRAFT
MasterCraft Boats provides the ideal options for superyacht owners, captains, crew and industry professionals looking for the perfect model for a tender to accompany a much larger yacht. We offer an extensive model line up ranging from 6.1M or 20'0" to our yacht certified MasterCraft X26 at 8M or 26'5" in overall length. MasterCraft aims to ensure that we have a model that suits most onboard storage arrangements, from a tender garage, to on deck storage arrangement. To find out further details and information, contact a member of the MasterCraft Boats UK team or visit us at our UK Head Office and Showroom in Carnforth.
SUPERYACHT TENDERS EXPLAINED
WHAT MODELS ARE AVAILABLE?
We have a total of 15 models in the MasterCraft range with a mix of pickle fork and traditional shape bow designs. Our models range from 6.1M to 8M with a seating configuration capable for up to 18 people. Our wrap around seating provides a premium comfort level for guests, and ensures that everyone onboard can travel in style.
WHY CHOOSE A MASTERCRAFT TENDER?
With MasterCraft's reputation as a pioneer in performance, innovation, comfort and quality, your guests are sure to be excited to step onboard and enjoy some watersports activities. If you are looking to take a wakeboard or wakesurf, or simply cruise about the water and enjoy a ringo or tube ride, each MasterCraft will effortlessly excel in comfort and performance.
WHAT CAN THEY BE USED FOR?
Watersports are an integral part of every superyacht's itinerary, so it's important to have a specialised boat that can fulfil such requirements, whilst still functioning as a typical superyacht tender. With the comfort and quality levels that go into every MasterCraft, you have a boat that can also be used to transport guests on and off board, in a stylish and relaxing manner.
FEATURES OF MASTERCRAFT
OUR EXPERIENCED TEAM
The MasterCraft UK team of experienced professionals offer detailed advice on everything from model selection and specification, handover procedures, worldwide logistics management, spare parts packages as well as crew training, driver coaching and engineer training on delivery. Contact us to find out more or visit our UK Head Office and Showroom in Carnforth.
ATTENTION TO DETAIL
Whichever model you choose, you can rest assured that the signature MasterCraft quality is present in every detail. We understand the specific requirements of each individual client, and always aim to exceed them. Working closely with our team ensures we keep you updated throughout the build, and we deliver a tender perfectly suited to the superyacht lifestyle.
CUTTING EDGE TECHNOLOGY
MasterCraft continues to invest heavily in an extensive research and development programme, resulting in multiple award winning designs and innovations. From our handling system to our surf specific hull designed by our engineers for the industry's largest wake and waves, MasterCraft's technology is always on the frontline of innovation.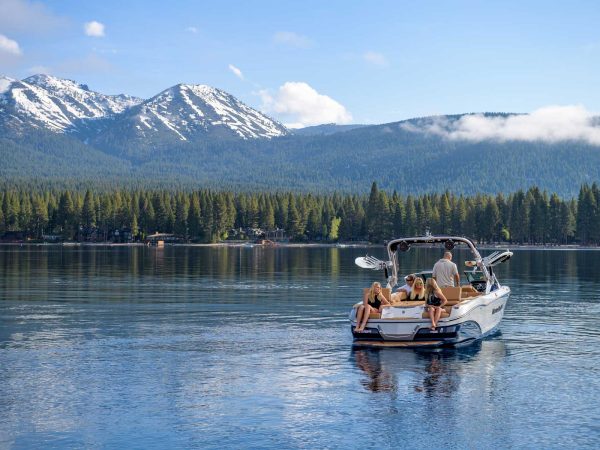 BESPOKE LIFTING SOLUTIONS
Our MasterCraft Superyacht Tenders division is proud to offer bespoke certified lifting solutions, guaranteed to align with each individual and specific requirement. We will always ensure we provide a safe solution that safeguards against any challenging conditions that may arise.
We have designed and installed lifting solutions on all MasterCraft models capable of single and multi point lifting options. Using spreader bars, keel line lifts and bespoke mounted lifting points, we can present a solution to perfectly suit a yacht's crane positions and storage location onboard.
Whether you require your tender to be stored on deck or in a tender garage, we will always strive to provide the ideal and safe solution for you. To find out further details and information contact a member of the MasterCraft Boats UK team or visit us at our UK Head Office and Showroom in Carnforth.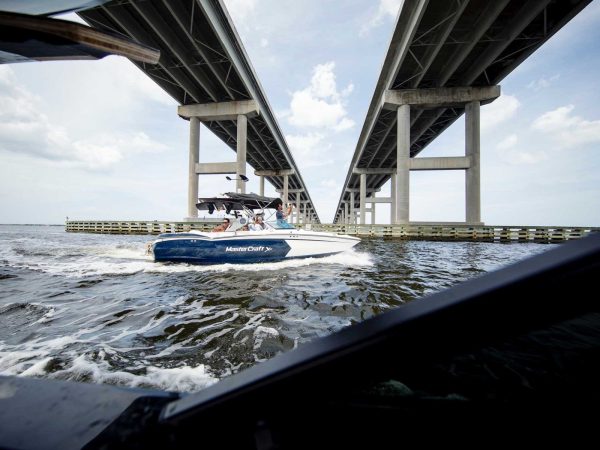 WHY CHOOSE MASTERCRAFT BOATS UK?
With over 50 years of collective experience, we know how much consideration goes into finding the perfect superyacht tender. To refine the high standards of service and support associated with the MasterCraft name, we've worked relentlessly to meet and exceed the very specific needs of our superyacht clients.
Having worked with countless superyacht owners, captains and industry professionals, we have a comprehensive understanding of every individual client's requirements. At MasterCraft Boats UK, we take it upon ourselves to not just meet those specific requests, but exceed them at every opportunity. Contact us to find out more or visit our UK Head Office and Showroom in Carnforth.
EXPLORE OUR MASTERCRAFT FAMILIES
With every MasterCraft model, you know you're getting the best from bow to stern. Browse our whole range of superyacht tenders or visit us in our Carnforth branch for information to find your perfect match.