WELCOME TO MASTERCRAFT UK
MasterCraft Boats UK is the sole importer of MasterCraft inboard wakeboarding, waterskiing, wake surfing and performance ski boats in the UK. As the main MasterCraft distributor since 2007, we pride ourselves in providing our customers the highest level of customer service, matched with the quality and performance that goes into every MasterCraft boat. Whether you are a first time boat owner, or an experienced watersports enthusiast, look no further than the extensive range of models available from MasterCraft.
MEET THE MASTERCRAFT FAMILY
With 13 models spanning our expansive lineup, it's never been easier to find your ideal MasterCraft. Explore our range of MasterCraft models to find your perfect match, contact us, or make an appointment and visit our friendly team at our indoor Carnforth showroom.
WHY CHOOSE US?
With MasterCraft, you never have to doubt whether you're getting the best possible experience. After 50 years of collective experience supplying boats, compromise is never an option when it comes to your satisfaction.
FIND YOUR PERFECT FIT
With 13 models spanning the industry's most extensive lineup, we guarantee there's a perfect MasterCraft for every family and type of rider. Visit our Carnforth showroom to explore our range or contact us today for more information.
SUPERIOR COMFORT
After years of research and development, MasterCraft boats are the pinnacle of comfort and relaxation. With exceptional build quality for a smoother ride, as well as the most comfortable and ergonomic seating in the market, smiles are guaranteed from everyone on board.
LUXURY IN EVERY DETAIL
MasterCraft proudly offers the industry's best fit and finish because we exclusively utilise industry leading components and designs. With our entire fleet fitted with premium parts and materials, every boat boasts the absolute best.
UNWAVERING RELIABILITY
It's not just our extraordinary product knowledge and experience that sets us apart from the crowd. Our passion for the MasterCraft brand is what enables us to give our customers an outstanding level of customer care and aftersales support.
A NAME YOU CAN TRUST
We have supplied to customers across the UK, as well as boat owners and captains of Superyachts who choose MasterCraft as the perfect tender. Our many repeat customers are a testament to our team's professionalism and outstanding quality of service.
NUMEROUS ACCREDITATIONS
MasterCraft is dedicated to achieving excellence in the quality of our boats, as shown by our multiple standards and accreditations. These include but are not limited to the ISO 9001:2008, 14001, and OHSAS 18001 certification from Alliance International LLC.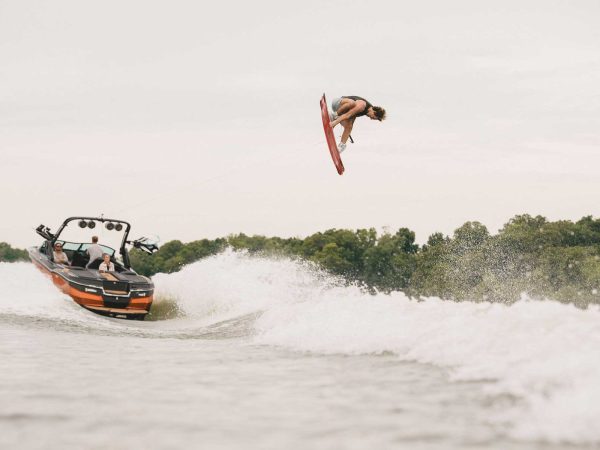 YOUR WAVE, YOUR WAY
No matter whether you're new to the blue or a seasoned pro, SurfStar is ready to deliver world class waves to fit your skill level. Custom designed for the boat it is paired with, SurfStar is guaranteed to squeeze every ounce of performance potential from your new MasterCraft. With a multitude of features that separate it from the rest of the competition, SurfStar takes wave customisation to a whole new level.
Equipped with precise and user friendly software, SurfStar is great for families and experienced riders alike. With the ability to adjust the settings at the touch of a button, it's never been easier to attain the perfect wakes. Achieve unequalled performance with every wave for optimal wakesurfing, wakeboarding, and waterskiing.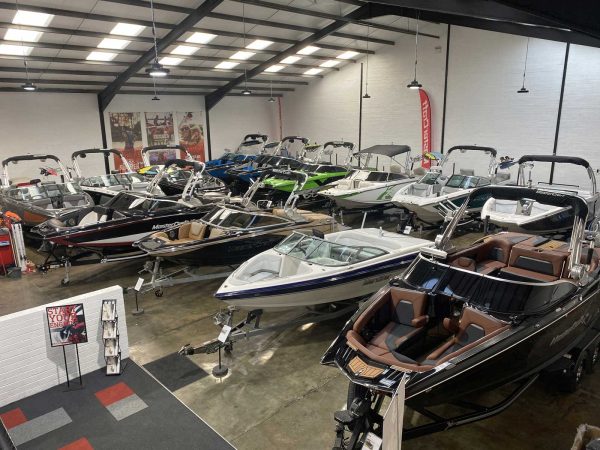 VISIT OUR SHOWROOM
MasterCraft Boats UK operates from our Carnforth based showroom, which is ideally located just 2 minutes off Junction 35 on the M6 Motorway or 2 minutes from Carnforth train station in Lancashire. We are just a stone's throw from the beautiful shores of the Lake District. If you're local to us, talk to our helpful team who can get you out on the stunning waters of Lake Windermere and beyond as soon as possible. Whether you want to cruise in style or ride the ultimate wakes and waves, we can help find the perfect boat for you and your family.
We provide our industry leading services across the UK, whether you're in Scotland, Abersoch in North Wales, or nearer the South Coast of the UK in areas such as Torquay, Southampton or Poole. Our team will go above and beyond to ensure that the service levels you receive are beyond your expectations. If you would like to know more, get in touch with us today.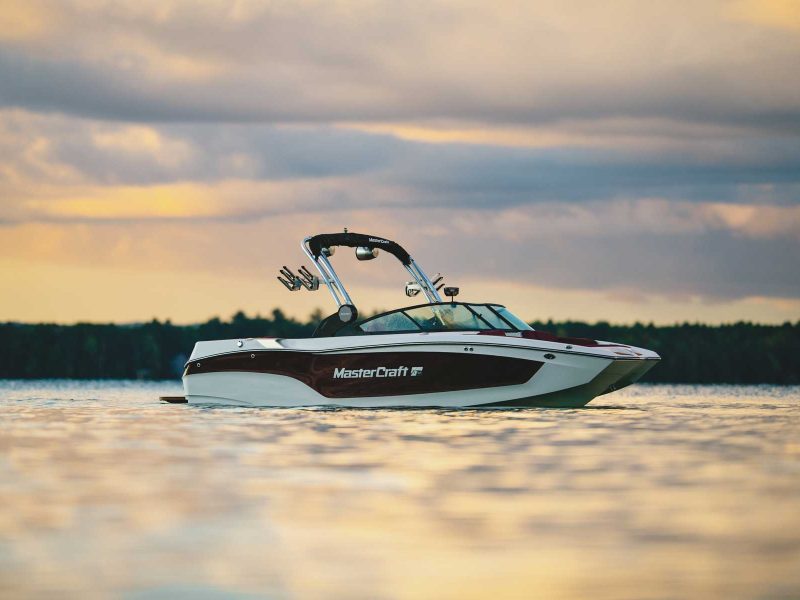 DESIGN YOUR DREAM BOAT
With an extensive range to choose from, we are certain there's an ideal MasterCraft for you. From lounging in luxury to riding the most epic wakes, our boats are ready to take you on your next adventure. With endless customisations and additional features, it's never been easier to build your perfect boat.