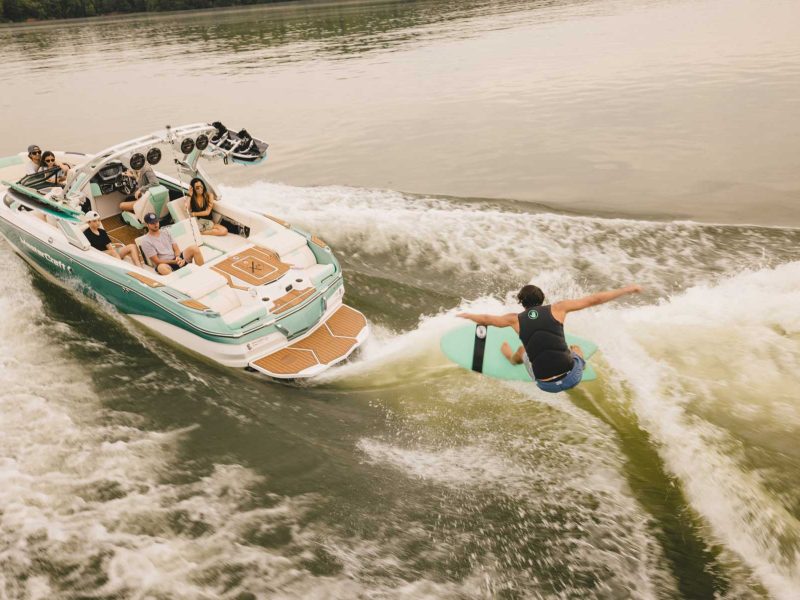 STEP UP YOUR WAKE GAME
Everything you could want from a luxury on-water experience without compromise. Our X models are designed to ensure ultimate enjoyment from epic waves and wakes. From bow to stern, there's something for the whole family.
No matter which X you choose, you know you're getting the best of the best with MasterCraft. When you buy a MasterCraft X, you can easily fine tune the wakes to match any ability level, making it a leisure accessible to any wakesurf enthusiast.
Whether you're a first timer or a seasoned voyager, an X series is sure to put a smile on the face of everyone onboard. While based near the Lake District in Carnforth, we provide our industry leading quality across the UK. For more information, contact us today.
WHICH X IS RIGHT FOR YOU?
X22
Boat Length
22' 4" / 6.81 M
Boat Weight
5,500 Lbs / 2,495 Kg
Fuel Capacity
68.5 US Gal / 259 L
Ballast with Surfstar
3,550 Lbs / 1,610 Kg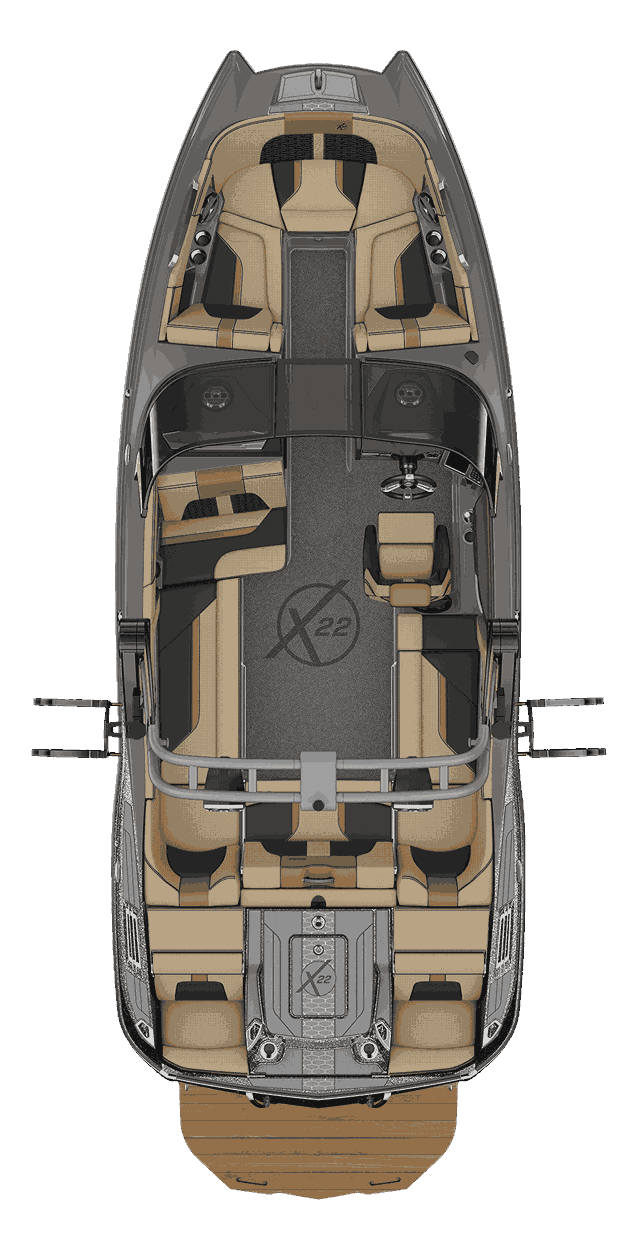 X24
Boat Length
24' 2" / 7.37 M
Boat Weight
6,100 Lbs / 2,767 Kg
Fuel Capacity
85 US Gal / 322 L
Ballast with Surfstar
4,300 Lbs / 1,950 Kg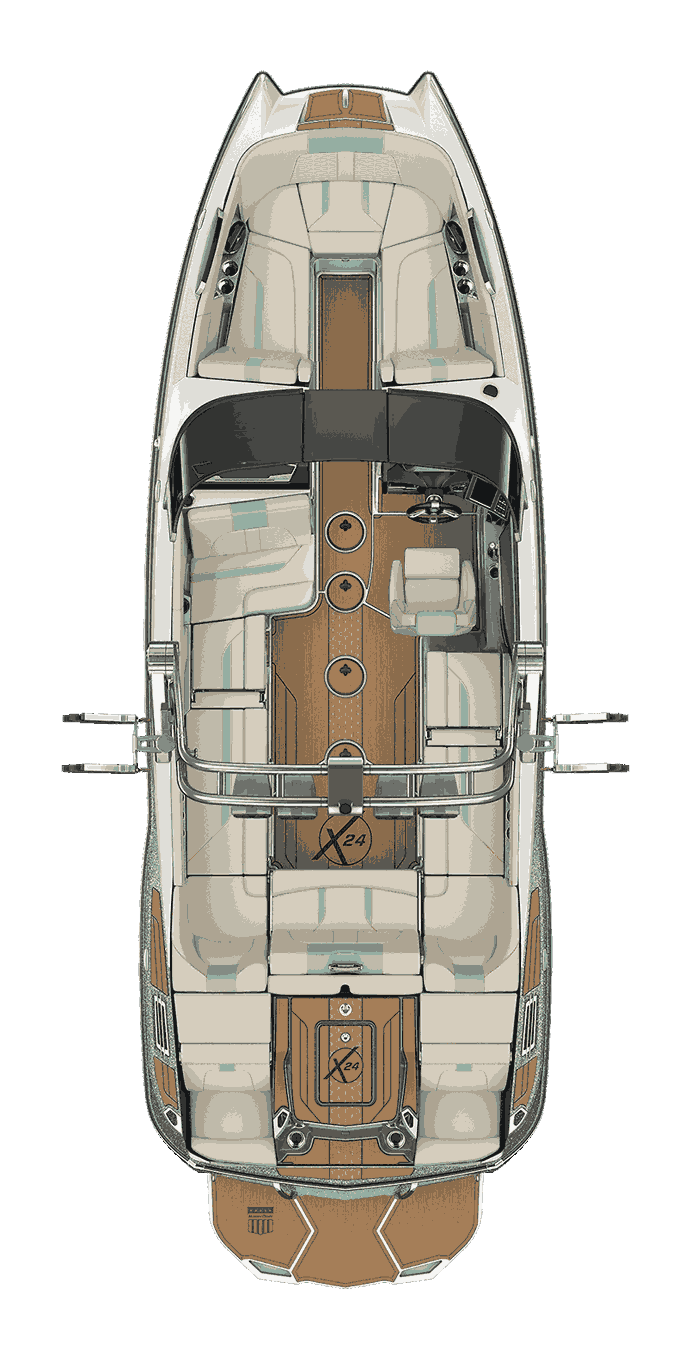 FEATURES OF THE X
Unrivalled luxury meets superior water performance with the X Family. Take a look at what makes our X models leave everyone else in their wake or visit our Carnforth showroom to see for yourself. Alternatively, you can contact us for more information.
SIMPLE EFFICIENCY
Whether you're a seasoned pro or new to the blue, the accessibility of the X series means it's never been easier to enjoy what the waves have to offer. With unmatched comfort and superior wakesurf technology, luxury has never been more attainable.
FASTFILL EQUIPPED
The last thing you want when you're out on the water is to be waiting around while your onboard ballast tanks fill or empty. With the FastFill feature, you can fill up your ballast tanks in under 4 minutes. It's never been easier to enjoy your boat to the fullest with MasterCraft.
ULTIMATE COMFORT
Designed with deep-V hulls, pickle fork bows, and state of the art fit and finish, the X line delivers the most advanced, dry, and pleasurable ride in its class. Make the most of the ultimate on water experience with any of our X models.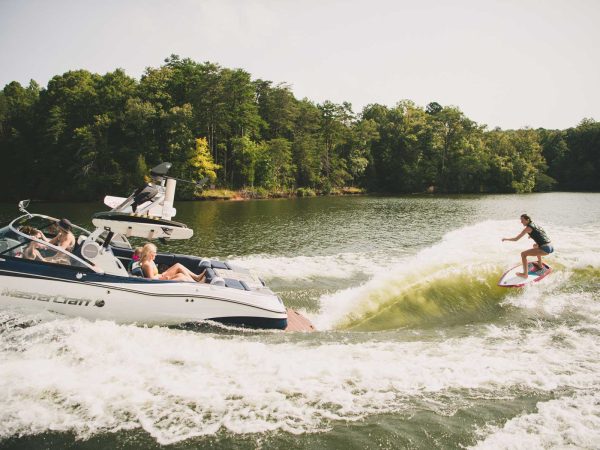 SURFSTAR SYSTEM
Each MasterCraft X can be fitted with a revolutionary SurfStar system to set our boats apart and ensure they reach their maximum potential. The asymmetrical tabs attached to the transom eliminate turbulence produced by the propeller, meaning both sides of the surf wave perform equally well.
Rather than designing a one size fits all system, each SurfStar system is custom designed for each boat. That means that no matter what model you choose from our Carnforth showroom, you're guaranteed to have a surf system that will utilise every ounce of performance at its disposal.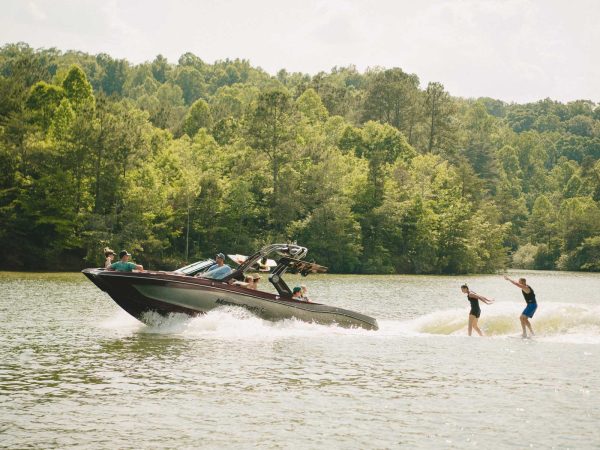 SWITCHBACK BALLAST TANK
Our Switchback Ballast Tank is key to ensuring crisp surf waves no matter how your crew is positioned onboard. The iconic design is made to establish the appropriate amount of ballast is positioned on the wakesurfer's side of the boat, moving water from port to starboard and back again with ease.
Boats fitted with the Switchback serve up bigger, longer, and cleaner waves to provide incomparable enjoyment. No other ballast tank provides a surf wave quite like this. Whether you want to gently cruise the swells or leave everyone in your wake, the Switchback Ballast will accommodate with pleasure.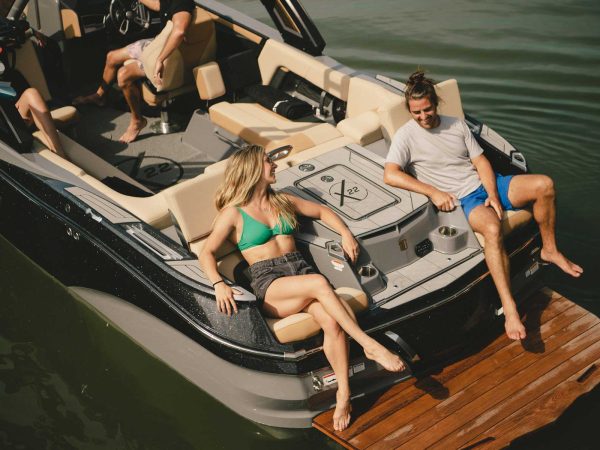 A NAME YOU CAN TRUST
As the main distributor of MasterCraft in the UK since 2007, we proudly supply to customers across the UK. Based in Carnforth, we're a stone's throw away from the beautiful Lake District, which is the perfect place to take your new X series for a cruise.
We provide unbeatable service across the UK including areas such as Scotland, Abersoch in North Wales and South Coast areas such as Southampton and Poole. If you're unsure which X is right for you, get in touch with us for more information.
EXPLORE OTHER FAMILIES
With over 50 years of collective experience, we know how important it is to find the perfect boat for you. Regardless of whether you're looking to upgrade your current unit or buy for the first time, MasterCraft is the pinnacle of premium. Take a look at our other MasterCraft families to find your perfect match.