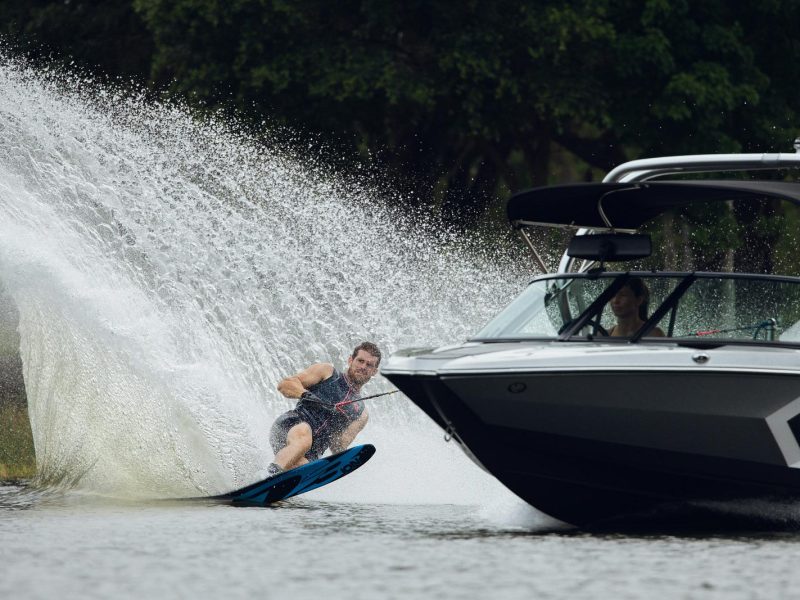 THE PROSTAR YOU KNOW AND LOVE
The ProStar you've come to know and love is back and better than ever with a flawless redesign. Combining its beloved legacy features with a slew of new upgrades, the ProStar continues to dazzle in not just style and performance, but also relaxation.
With endless comfort and utility features, look no further for the ultimate enjoyment vessel. Whether you're looking for world class ski boat performance or keen to kick back and cruise with the family, the ProStar is ready to deliver.
Our main showroom in Carnforth is a stone's throw from the stunning vistas of the Lake District, so we're ideally located to get you on the waters of Lake Windermere and beyond in no time. We offer top quality service nationwide to areas including Scotland, Abersoch in North Wales and South Coast areas like Southampton and Poole if you're further afield.
WHICH PROSTAR IS RIGHT FOR YOU?
ProStar
BOAT WEIGHT
3,300 Lbs / 1,497 Kg
Fuel Capacity
30 Gal / 113 L
Ballast with Surfstar
N/A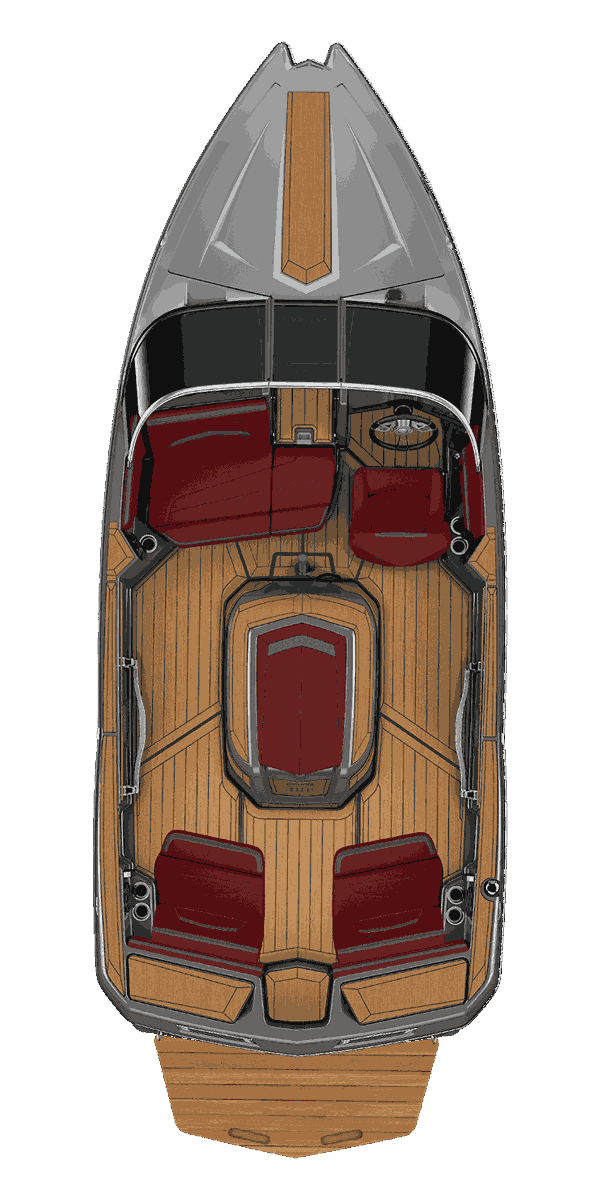 FEATURES OF THE PROSTAR
Flawless pulls, elevated styling and the MasterCraft legacy—that's the ProStar way. As always, this world class ski boat calls upon its performance roots with features for enhanced handling, the flattest wakes, and timeless ProStar lines. Redesigned in 2021, the ProStar continues its legacy as the ultimate waterski machine for the driver, crew and skier.
TOTAL DECK UPGRADE
We've kept all the ProStar features you love and made them better. Our improved construction process means a total deck redesign, making the engine more efficient to give a smoother ride. Whether you're relaxing on board or skiing behind, smiles are guaranteed.
IMPROVED PERFORMANCE
The tub deck design paired with a redesigned motorbox means a better airflow for improved engine performance, as well as reduced noise when you're on board. Spend quality time with your family without interruption on your new ProStar.
BEAUTIFUL FUNCTIONALITY
With its new bow seating, functionality has never been more comfortable. MasterCraft is the only manufacturer to offer a removable bow lid to convert from closed to open bow. Extremely easy to remove and clean, ultimate comfort is at your fingertips.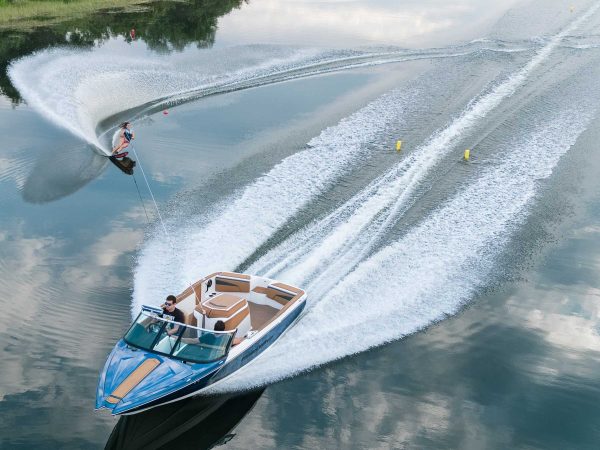 THE PROSTAR LEGACY
Thanks to the new design, the MasterCraft ProStar continues its reign as the ultimate waterski machine, providing luxury for the driver, skier, and entire crew. Combining all the legacy features our customers love with a better construction process and added tracking fins, this is the easiest driving ProStar ever.
Whether you're enjoying a day in the sun with family or skiing the flattest wakes and setting a personal best, the ProStar is sure to bring the fun. The optional 150 pounds of ballast will ensure the wakes are perfectly balanced and enjoyed both by those on board and towing behind. Entertainment for all is the ProStar way. Visit us in our Carnforth branch or contact us for more information.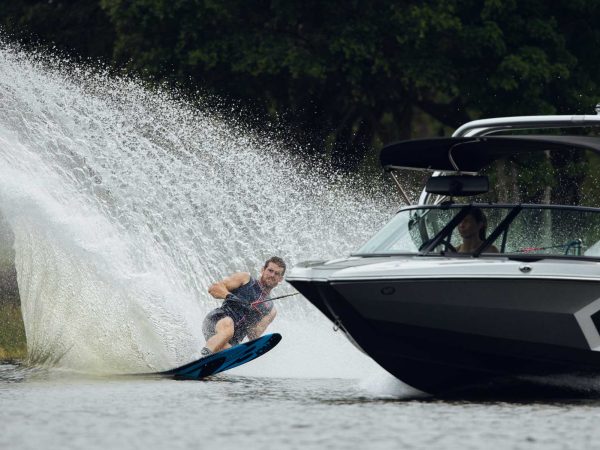 AN ICONIC HERITAGE
Originally designed to thrill skiers with outstanding style and precise control, the ProStar has fulfilled that and more. Accommodating every skill level from first time learners to world champions, this is the ultimate performance ski boat for both family leisure and personal bests.
Thoughtfully crafted inside and out, the ProStar stays true to its heritage while simultaneously elevating its performance for professional skiers, recreational skiers and drivers alike. The new ProStar design is an entirely new paradigm of ski boat that delivers world class control, precision, and enjoyment like no other.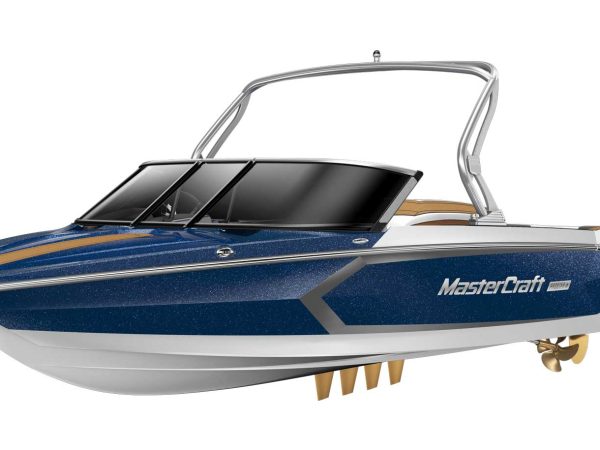 NEW ADDITIONS
As well as improving existing features, you'll notice an array of new additions to maximise pleasure on board and behind. The brand new bottom design and four fin system are specially designed to improve tracking and steering control. Contact us or visit our Carnforth showroom for more information on the ProStar's additional features.
Drivers can enjoy a redesigned helm experience with an updated command center with a 10 inch screen and anti glare finish. Fitted with software developed for competitive slalom, tricks and jumping, you'll be hitting those personal bests in no time. If you're looking for a calmer ride, spend some family time in the bow seating with the many luxurious amenities.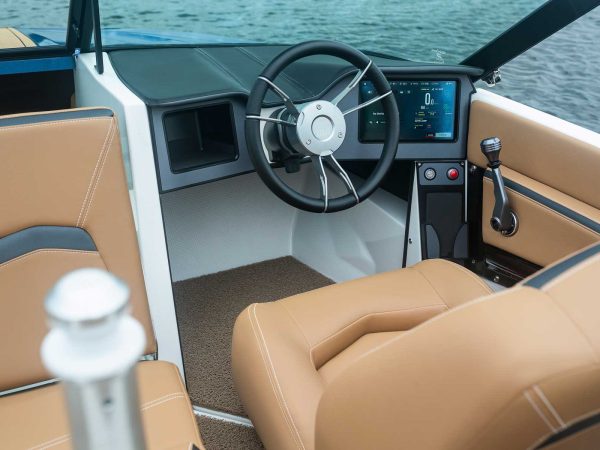 MASTERCRAFT INNOVATION
We know how important it is to find the right boat after our 50 years of accumulated experience. Our product knowledge and passion are what allow us to provide unmatched customer service and aftersales support. When you buy a ProStar from our Carnforth branch, you know you're getting the best quality on the market.
As well as luxury and enjoyment, safety is one of our top priorities. That's why we're proud of our many health and safety accreditations, such as the ISO 9001:2008, 14001, and OHSAS 18001 certification from Alliance International LLC. When you're relaxing on the waters of Lake Windermere or riding wakes further afield, you're in safe hands with the ProStar.
EXPLORE OTHER FAMILIES
With 13 models spanning across an extensive lineup, we have the perfect fit for every family and rider. As the main MasterCraft supplier in the UK since 2007, we're here to help you find your perfect match. Explore our other MasterCraft families, visit us at our Carnforth branch, or contact us for more information.