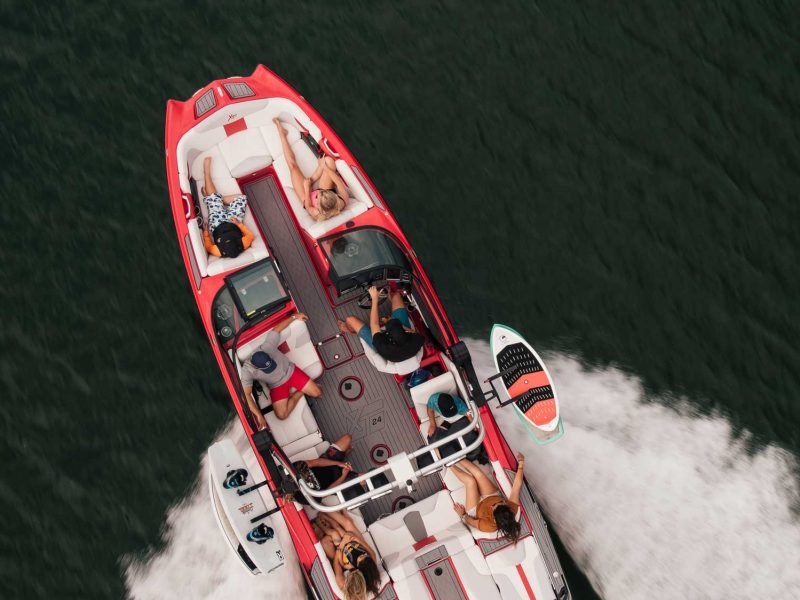 READY FOR ANYTHING
A family of wake boats for every family's needs. Whether you're looking for a more spacious model decked with all the top amenities or perhaps a smaller boat that packs a serious wave, our Carnforth based team can help find the XT for you.
The MasterCraft XT series truly sets itself apart with an incredible offering of five different sizes. For new and seasoned customers alike, the XT offers the power to add the luxury and performance features that matter most to you.
With our main showroom in Carnforth, we're ideally suited to help you voyage the stunning waters of the Lake District in your new XT MasterCraft. Based in Lancashire, we offer outstanding services across the UK, so get in touch to find out more.
WHICH XT IS RIGHT FOR YOU?
FEATURES OF THE XT
Maximum performance with minimal worries. The XT lineup is designed to cater to your every surf, ski or wake boat need. See what sets apart our XT series from the crowd, or visit us in our Lancashire based showroom to see for yourself.
ENDLESS CUSTOMISATION
The XT series offers the most options and versatility of any model line in the market. Whether you want to keep it simple or deck it out to the max, it's never been easier to make the perfect MasterCraft for you. Satisfaction is always assured with our XT models.
ULTIMATE ENJOYMENT
Fitted with a standard transom walkthrough, lounge seats, clamping board racks and more, there's no end to the fun you can have on your XT model. Whether you're cruising in comfort or riding the waves, there's enough fun for everyone.
MAXIMUM PERFORMANCE
Thanks to the user friendly SurfStar system, every MasterCraft XT model is equipped to handle any level of adventure with style and ease. The perfect choice for whether you're an experienced boat owner or a first time buyer.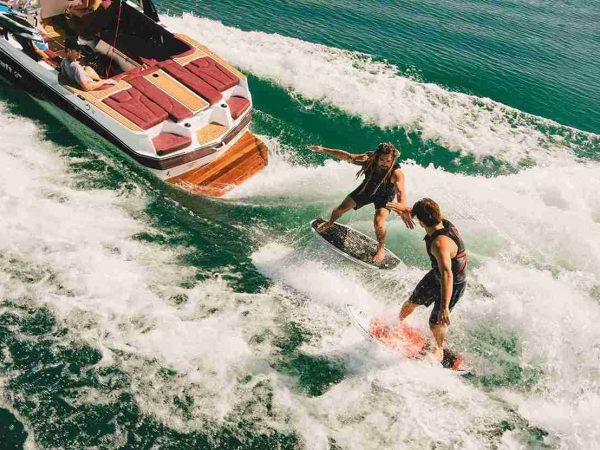 SURFSTAR SYSTEM
Instead of designing a one size fits all system for our boats, each SurfStar system is custom designed for the model it's fitted in. That means you can rest assured when you buy from our Carnforth showroom that your new boat will have a surf system that is designed to squeeze out every ounce of performance from your chosen model.
The SurfStar system's revolutionary design means that the tabs deploy vertically and significantly reduce drag. Using a vertical deployment means that wear and tear on the engine is lessened, and fuel consumption is notably decreased. As well as being incredibly stylish, the XT series can also be extremely cost effective.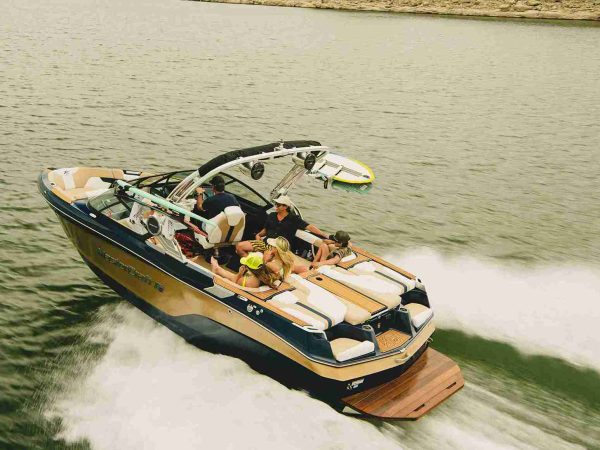 INDUSTRY LEADING SERVICE
After 50 years of collective experience, we know a thing or two about outstanding customer care. Our product knowledge and passion for the MasterCraft brand is what enables us to provide an exceptional level of service and aftersales support.
With our Carnforth showroom just next door to the Lake District, we are perfectly situated to get you out on the waters as soon as possible. Providing exceptional service nationwide is what we do, helping customers in South Coast areas such as Southampton and Poole, and even supplying to Scotland or Abersoch in North Wales. Contact us to start your MasterCraft journey.
EXPLORE OTHER FAMILIES
Being the main distributor of MasterCraft in the UK since 2007, we know the importance of finding the perfect boat. No matter whether you're looking to expand your collection or you're a first time buyer, we can help. Explore our other MasterCraft families to find your ideal match or contact us for more information.