Our Music Collab with Futuristic Polar Bears – "Witchcraft"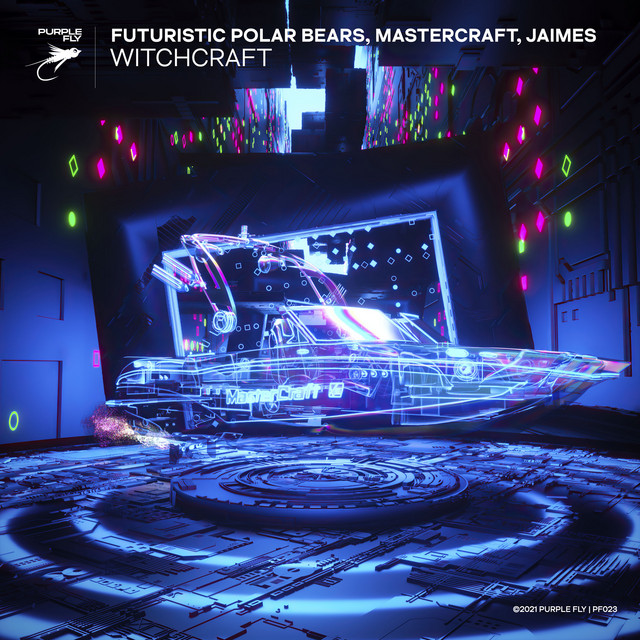 We've partnered with Futuristic Polar Bears for their latest release. Featuring Jaimes, their new single "Witchcraft" is a sultry and progressive house bop. But it's far more than just a killer new single. "Witchcraft" is an exciting new fusion between music, art, sports and investments, as it's paired with an NFT and giveaway!
NFT based record label Purple Fly are behind this exciting next step in the music industry, and when you purchase a copy of "Witchcraft", you're purchasing a total collaboration between Futuristic Polar Bears, Mastercraft UK (that's us!) and Moschino designer Stefano Lo Muzio.
When you purchase "Witchcraft" you receive not only great electronic music, but also an NFT token for the single, along with the chance to win your very own MasterCraft speedboat – the NXT 20 motorboat, personalised by Moschino designer Stefano Lo Muzio. What more could you ask for?
Here at Mastercraft UK, we're the UK's leading supplier of Mastercraft Boats – but you probably already knew that, since you're here! We're all about luxury boats, speed boats and superyacht tenders. Customise your own designs, or leave it to our inhouse experts, and enjoy cruising the waves like a real King of the Sea. Explore the rest of our website to find out more!
We're also heavily involved in the production of the track, which is available now!
Purple Fly is an independent company, using cryptocurrency and NFTs as a platform for electronic music. Their goal is to support artistic collaborations and connect music with other art forms to create a more immersive experience. With each music drop, an NFT is also launched directly on the official website, allowing artists to reach direct support from their fanbase, and appeal to a different, more futuristic audience and experience.
British band Futuristic Polar Bears enjoyed a spate of successful original releases throughout the 2020 and 2021 lockdowns, taking advantage of the world's thirst for any sense of adventure from a locked down perspective. With virtual shows and tours throughout the period, their following grew to 60M+ streams and over 12 million Spotify listeners, enjoying both their original tracks, and their collaborations. Some of their collaborations have included Nicky Romero's Protocol, Hardwell's Revealed, Afrojack's Wall Records, Dimitri Vegas & Like Mike's Smash The House, Armind Van Burin's Armada Music, Blasterjaxx Maxximize Records, Ultra Records, Warner music and included performances at Tomorrowland, UshuaÏa, Creamfields, Madusa Mexico, Ministry of Sound London, Amnesia Ibiza, Marquee Vegas, Zouk Singapore and Malaysia, Avalon LA and more.
Their new track "Witchcraft" features both Mastercraft in production, and singer/songwriter Jaimes. Jaimes has worked with a wide range of elite musical artists including Tiësto, FAULHABER, Tujamo, Dastic, Afrojack, Yves V, Benjamin Ingrosso and many more.
You can find out more about this incredible futuristic approach to electronic music, or purchase your own part of this history making collaboration, here.